Virtual Mekor
Staying Connected Through COVID-19...
Congregation Mekor Shalom and Hazzan Sered-Lever are committed to keeping Mekor Shalom friends connected,
especially during this challenging period.
Virtual Mekor is designed to provide opportunities to connect with one another utilizing the Zoom platform.
Virtual Mekor offerings include:
Virtual Mekor: Kabbalat Shabbat Service
Let's come together in song and spirit to welcome Shabbat.

Fridays
6:30-7:00 p.m.
---
Virtual Mekor: Shabbat Morning Service
Come experience the joy of Shabbat.
Shabbat mornings
10:00 a.m.
---
Virtual Mekor: Game Show Edition
Getting together for fun, smiles, and laughter, playing different games.

Select weeknights
7:30-8:30 p.m.
---
Virtual Mekor's Nia: Moving to Heal with Dr. Jen Goldberg!

Clear a space and experience the joy of movement with Nia. Nia integrates dance arts, martial arts, and healing arts. Nia tones your body and builds strength holistically, addressing each aspect of your life - body, mind, and soul.

Nia classes are being offered for those looking to workout at home. This is a complete 45-minute workout appropriate for all body types and athletic abilities.

Mondays, Wednesdays, and Fridays will be cardio-focused workouts and Sundays will focus on healing and be primarily chair-based.

Sundays - 5:00 p.m.
Mondays - 6:00 p.m.
Wednesdays - 6:00 p.m.
Fridays - 7:30 a.m.
For more information including how to join in Virtual Mekor offerings, please feel free to contact

Hazzan Sered-Lever

by
email
.
Mon, November 30 2020
14 Kislev 5781
Upcoming Programs & Events
---
What Mekor Shalom Friends are saying...
"If you are unaffiliated in the Tampa Bay Area and looking to join the most welcoming, supportive, and encouraging synagogue family for worship, while inspiring you and your children to have a love of Judaism, look no further than Mekor Shalom."
Virtual Mekor Shalom
has weekly Shabbat services via Zoom.
Congregation Mekor Shalom
(unless otherwise noted)
directions to Mekor Shalom.
Each person's presence matters.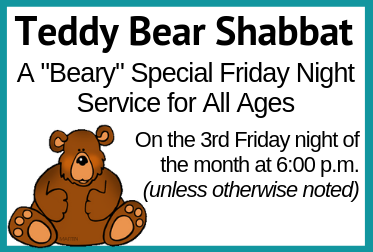 Mon, November 30 2020 14 Kislev 5781