Board of Trustees
Meet the Board of Trustees...
Yael is a Realtor with Keller Williams Tampa Properties. A native of California, she and her family live in Lutz.
Dr. Jennifer Goldberg, Vice President
Jen is the Executive Director of Early Childhood Education & Special Projects for the Tampa JCCs & Federation. She lives in Tampa with her children.
Andrea is a Vice President at Bank of America and proud mother of a teenaged son. Andrea, her husband, Barry, and their son, Tyler live in Tampa.
Larry is a retired techie. He and his wife, Wendy, are empty nesters and live in Lutz.
Keri is the Advancement Director at Hillel Academy and is the co-founder of the Challah Mamas. She and her husband, Casey, live in Wesley Chapel with their two children.
Steven A. Bernstein, Trustee at Large
Steve is married to Arlene Abrams-Bernstein. They are the parents of two grown sons.
Sandy is a preschool teacher at the Jewish Community Center (JCC) on the Cohn Campus in North Tampa. She and her husband, Gary, live in Tampa.
Carlos is a web development engineer at Amazon. Transplanted New Yorkers, he and his daughter, Joanna, live in Tampa.
Tracy Gold, Trustee at Large
Tracy is on the faculty of Hillel Academy. She and her family live in Tampa.
Mark Hershenson, Trustee at Large
Mark is the Senior Vice President, Relationship Manager with Commonwealth Capital Corporation. He hails from the Boston area.
Jeff is the Vice President, Media and Public Relations for PDQ. He and his son live in Land O' Lakes.
Jim Jacobs, Community Involvement: Social Action Team Lead
All of Mekor Shalom's board meetings
are open to all current members of the congregation.
Each person's input matters. Each person's presence makes a difference...
Wed, September 30 2020
12 Tishrei 5781
Upcoming Programs & Events
---
What Mekor Shalom Friends are saying...
"If you are unaffiliated in the Tampa Bay Area and looking to join the most welcoming, supportive, and encouraging synagogue family for worship, while inspiring you and your children to have a love of Judaism, look no further than Mekor Shalom."
Mekor Shalom
has Shabbat services weekly.
Congregation Mekor Shalom
(unless otherwise noted)
directions to Mekor Shalom.
Each person's presence matters.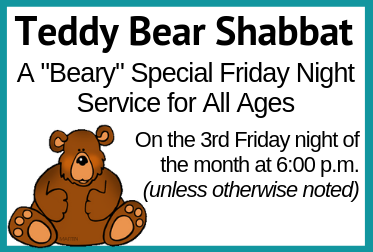 Wed, September 30 2020 12 Tishrei 5781